Pizzeria and Bar
authentic italian cuisine & drink
Located in Downtown Columbus, Cafe Napolitana is a family owned and operated Italian restaurant, pizzeria, and bar.
Built on the foundation of big family and good food, Café Napolitana, opened its doors over 25 years ago in 1992 to the downtown Columbus lunch crowd. Owners and operators Palmo and Deanne Aracri epitomize the Ma and Pa persona and often times their four children can be found hard at work behind the counter.

Palmo, an Italian immigrant, from Calabria, Italy, grew up with the culinary gene running through his veins. His father owned a small cafeteria in Italy. His older brothers Salvatore and Quentino both owned pizzeria and Italian restaurants in the South before settling in Dayton and Cincinnati, respectively.

Palmo learned the craft from hard work in his brothers' restaurants, before earning the title of pizzaiolo in 1992, when he and his wife opened their downtown Columbus location. The two have strived to make Café Napolitana a family friendly establishment and a place where one can get a great slice of New York style pie.
Join us for lunch, dinner, or a night cap and be a part of the family!
Bringing a party of 10+ people? Please call ahead or us the contact form!
We can accommodate groups under 100 people.
Phone
(614) 224-3013
Location
40 N High St
Columbus, OH 43215
Hours
Lunch
M-F 11am-3pm

Dinner
M-Th 4p–10p
F 4p–11p
Sa 12p–11p
Su 4pm–Close

Happy Hour
M-F 4pm-6pm
Cafe Napolitana is hiring Servers and Bartenders.
If you're a motivated individual that works well with a team, we want to hear from you! To apply, fill out the contact form.
•Applicants must be 21+ and available 7 days/week•
Cafe Napolitana will be at the Columbus Italian Festival this weekend! Join us in Italian Village at 720 Hamlet St. for fun entertainment, yummy food, and more. See you there!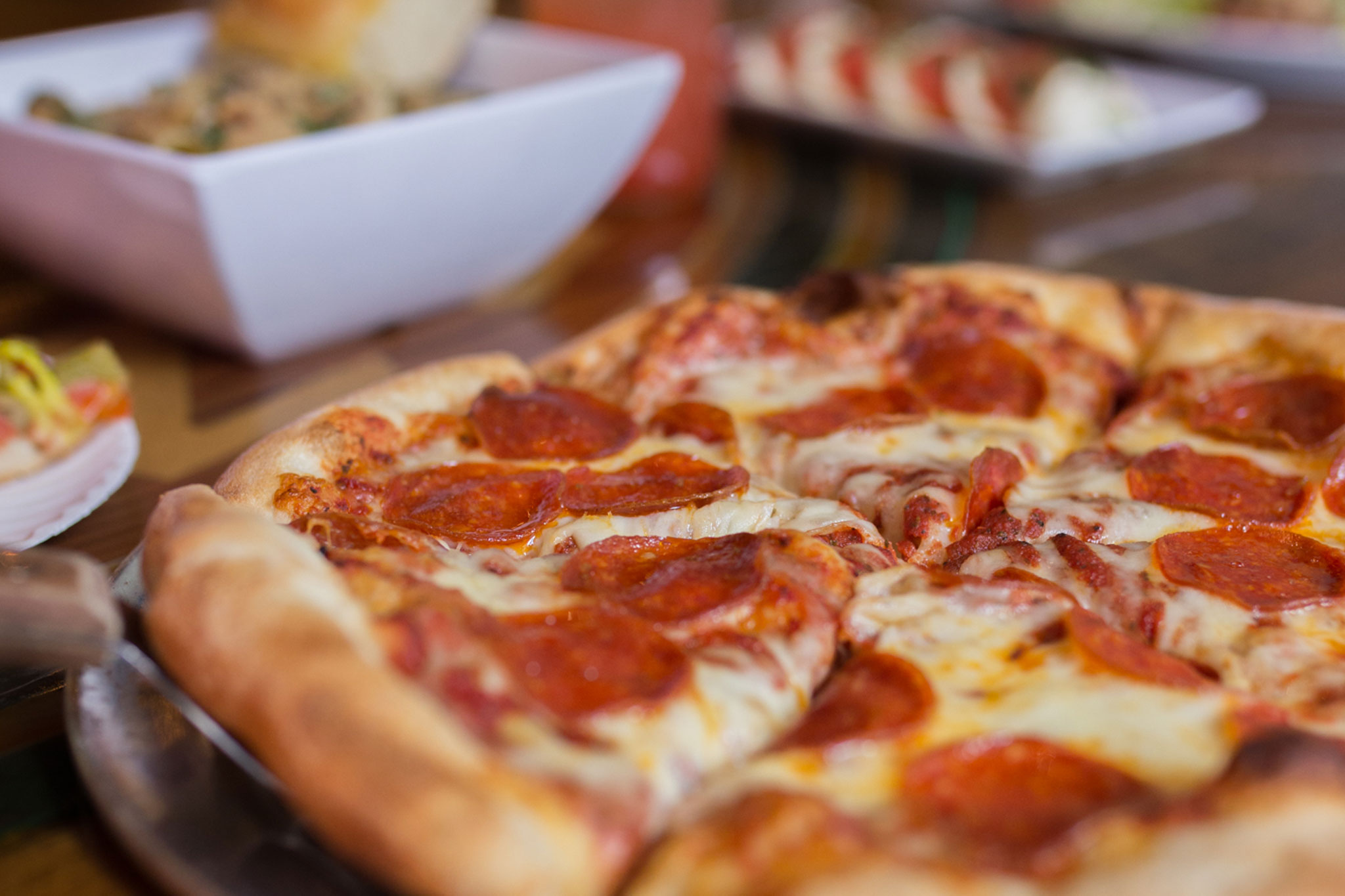 Contact Us
Have a question about our menu? Suggestion on how we could improve? We love hearing from our guests so feel free to full out this form or give us a call!
Need to make a reservation for a large group? Please contact us with details. Groups of 10 or more need a reservation and we max out our capacity at parties of 100.

VISIT US
40 North High Street
Columbus, OH, 43215
(614) 224-3013